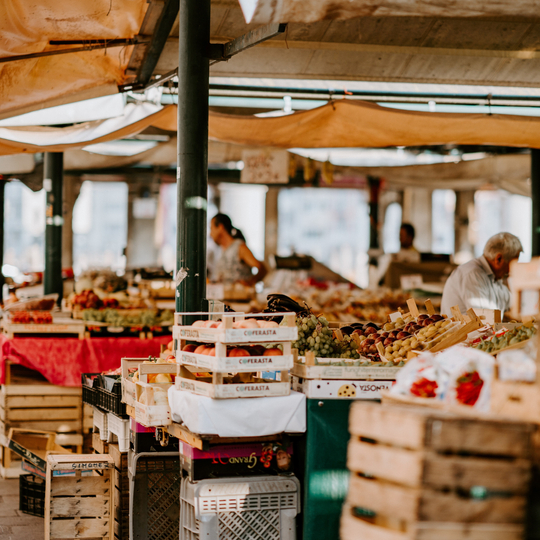 An organic lifestyle for a healthier life.
When most people think of living organic, they think of food. This means that you buy foods that are free from fertilizers and pesticides.
Photo by Annie Spratt on Unsplash
"Take small but meaningful steps as a start."
Kickstart your way with this easy steps!
Start by changing the way you shop. Choose organic products over non-organic. Organic food is free of harmful chemicals like pesticides. The term "organic" refers to the way agricultural products are grown and processed. Specific requirements must be met and maintained in order for products to be labelled "organic".
Make a habit of cooking at home (don't let those healthy, organic ingredients you bought go to waste!) Sure, eating out is super convenient – but you won't know exactly where the ingredients are from. At-home meals are safer, tastier, and most importantly, healthier.
Check your skincare / home care products. An organic lifestyle is not only what you consume, but what you put on your skin or use in your home too! Steer clear of products that are harmful for your skin or cleaners that contain chemicals. Brands like ecostore are keen advocates of sustainability – even their bottles are made of sugar plastic!
Taking care of the environment. The most widely spread information is about recycling; but not everyone practices this. Start by cutting out non-recyclable plastic and separating your disposals. Reduce energy usage as much as you can and try to use less of your car (pollution!) as much as possible.
Grow something – anything. You don't have to go for a full garden; perhaps a pot of cherry tomatoes or even herbs like basil, parsley or oregano. Fresh ingredients straight from your kitchen! Just don't forget to water them regularly.
Credit Photo by Devi Puspita Amartha Yahya on Unsplash