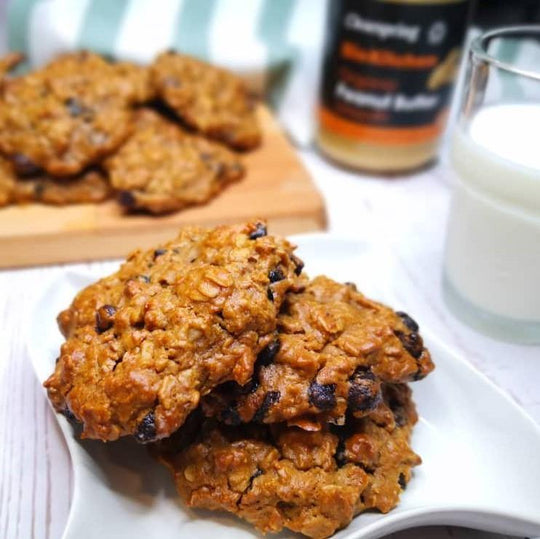 Effortless peanut butter cookies that is delicious and gluten-free!
These soft and chewy cookies are great to have on-the-go, when you need a pick-my-up snack or even to serve during the festive season!
Loaded Peanuts Butter cookie (Soft and Chewy)
(Yields 15)

INGREDIENTS
1 cup rolled oat
1/2 cup almond milk
120g Peanut butter
50g coconut palm sugar
2 TBSP virgin coconut oil
1/2 tsp salt
1/2 tsp baking soda
50g chocolate chips

INSTRUCTIONS
Mix all ingredients together well
Shape with spoon or ice cream scoop
Bake 160"C for 15 minutes.
---