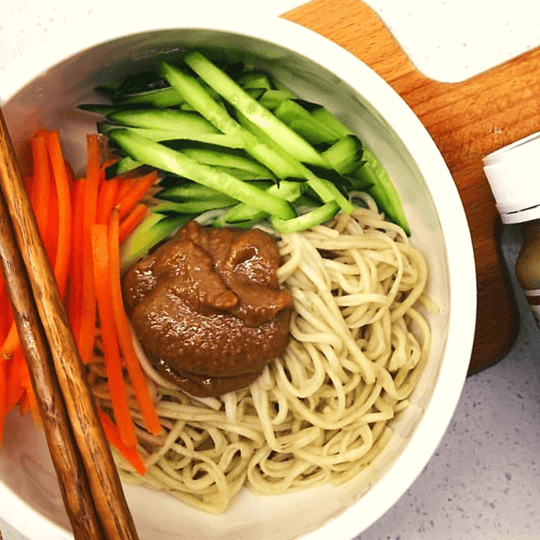 What's a simple yet nutritious meal? Try Tahini Kelp Noodles 🍜 - perfectly easy!

TAHINI KELP NOODLES 

INGREDIENTS:
2 Tbsp brown tahini
2 Tbsp sesame oil
Sliced carrots
Sliced cucumbers
Kelp Noodles
Salt and pepper for seasoning.

 
INSTRUCTIONS:
Prepare noodles as per pack instructions

Combine tahini, sesame oil, salt & pepper and pour on cooked noodles

Garnish with cucumber, carrots or any vege of your choice
 
TIP: Tahini is naturally high in minerals and dietary fibre and can also be spread on your favourite bread or biscuit for a scrumptiously filling breakfast or snack.
---