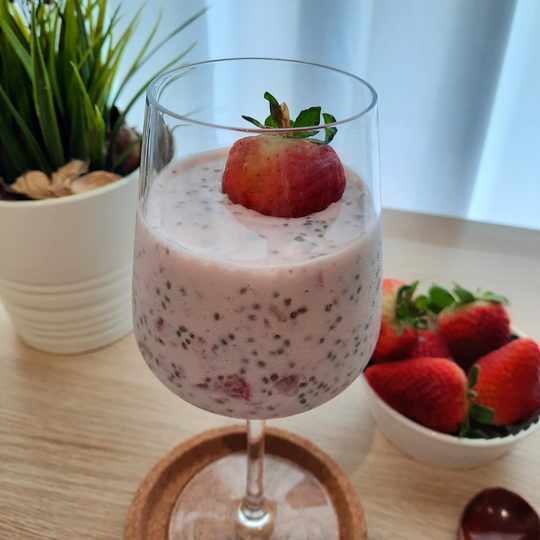 Strawberry & Coconut Chia Seed Pudding
(Serves 1)

INGREDIENTS:
4 Ripe Strawberries
1 Cup Coconut Milk
1 tbsp Chia Seeds
1-2 tsp Honey

INSTRUCTIONS:
Wash the strawberries then add them to a bowl and mash. To have more texture, do not puree.
Stir in coconut milk, chia seeds and honey.
Mix well and chill in fridge for at least 2 hours.
Serve in bowl or serving glass. Enjoy!

*This recipe uses PureHarvest Organic Coco Quench coconut milk which contains organic coconut milk and organic brown rice.
Tried this (or any) of our featured recipes? Tag @radiantwholefood.organic on
Instagram
---