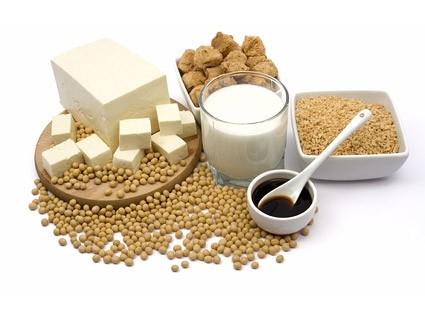 Soy milk is a plant-based nondairy beverage, often consumed as an alternative to milk. Follow the simple steps below to make your very own soy milk!
1 cup organic soy bean from Australia
2 cups plain water
Soak soya bean for 6- 8 hours or overnight.
Blend with 2cups of water.
Sieve through a cheese cloth the residue.
Bring to boil the soy milk and add any sweetener of your choice.

Optional sweetener: Honey, brown sugar or black strap molasses to sweeten.
You can make the same bean drink by adding some black bean too.1:2 ratio of bean with water.
---