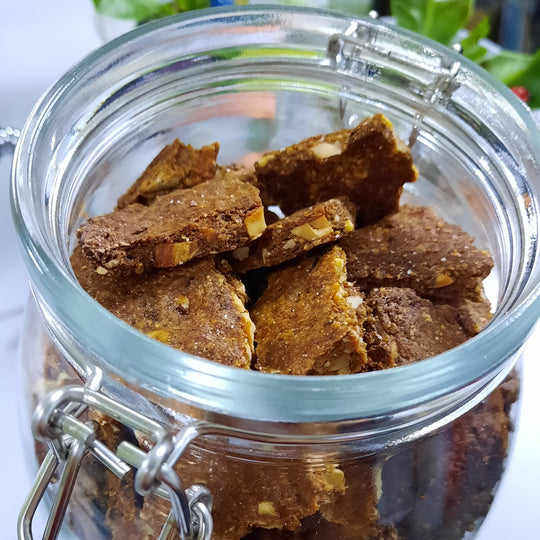 It's time to snack with healthy bites!

Prep Time: 15 minutes
Bake Time: 15-20 minutes
Temperature: 160C
Serving Base: 6inch baking tray

Ingredients List
200g Radiant Snack Delight
¼ cup Radiant Maple
1 ½ tsp Brittany Sea Salt Fine
½ cup Mix Nuts of choice (optional) - for extra texture
 
Steps
Preheat the oven for 160C
Pour the snack delights on a baking tray and roast it for 3-5 minutes in the oven.
Once done, take it out from the over and mix with a little bit of salt.
Then pour the nuts into a blender and blend till it turns into small pieces.
Next pour the nut mixture into a bowl and pour in the maple syrup.
Let the paste rest for 5 minutes.
Then pour on a tray and flatten it with a batter
Once flatten, bake for 15-20 minutes for 160C.
TIP: Remember to let it cool for 20 minutes once it's out of the oven to give it that extra crunch!
---