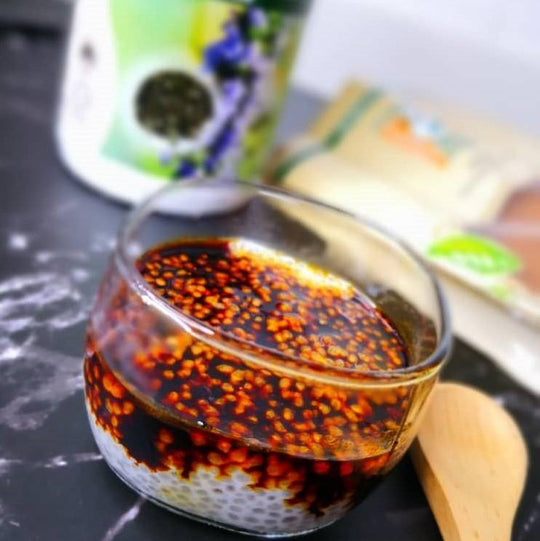 Sago 'Chia Seed' Gula Melaka - Healthier version with Chia seed and Coconut palm sugar

A Malaysian favorite local desert. Lets try to have a healthier version to satisfy our sweet tooth craving.
INGREDIENTS
(Single serving)

2 TBSP Chia seed
80ml Coconut milk or any plant-based milk (other options here)
2 TBSP Coconut palm sugar
1 TBSP Water

INSTRUCTIONS
Soak chia seed in 80ml coconut milk or any plant-based milk for at least 2 hours or overnight.
In a small pan, heat up coconut palm sugar with water.
Cook the mixture on low fire until bubbling and thicken up.
Off fire and let it drop to room temperature.
Pour on chia seed and serve chilled.
---