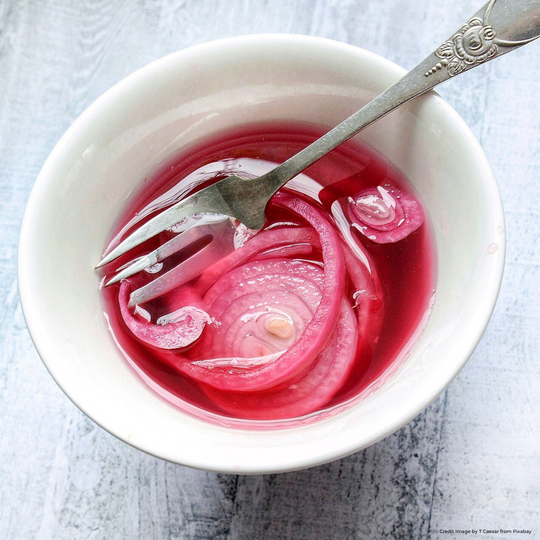 Pickled Red Onions


Ingredients
1 red onion, thinly sliced (use a mandolin if you have one)
1/2 cup apple cider vinegar
1 tablespoon honey or maple syrup
1 1/2 teaspoons sea salt
1 cup hot water (not boiling)


Instructions
Slice the red onions as thin as you can.
Stuff all the red onions in the jar of your choice.
In a measuring cup, combine apple cider vinegar, salt, honey/maple syrup, and hot water.
Stir to dissolve the honey/syrup and salt. Pour the pickling mixture over the sliced onions, making sure they are immersed in the liquid, and let them set for an hour.
After an hour, cover and store in the fridge for up to three weeks.
Tried this (or any) of our featured recipes? Tag @radiantwholefood.organic on
Instagram
---