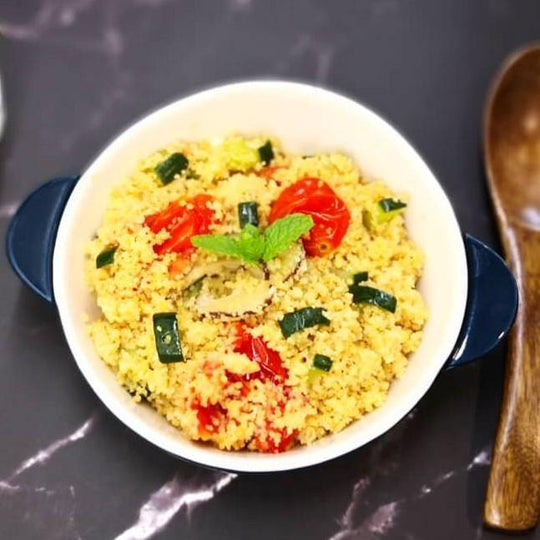 Looking for a fuss-free comfort meal?
A one-pot 🍲 vegan couscous filled with healthy goodness is the answer!
 
Whole wheat couscous offers higher content of fibre and other nutrients than the normal refined couscous. These can help you maintain a healthy weight and gives you a full feeling. The healthy fibre content also promotes a good digestive health.
One pot vegan Couscous

2 Tbsp olive oil
2 cloves garlic - minced
2 button mushrooms - sliced
Handful of cherry tomatoes, halves
1/4 Zucchini, diced
1 tsp salt
1/2 tsp pepper
1 cup couscous
1 cup water (or vegetable broth)
Heat up olive oil, add in garlic, saute for a minute.
Add in cherry tomatoes, mushrooms, Zucchini. Stir fry for 2 minutes.
Add in water, salt and pepper, bring to boil.
Pour in couscous, cover.
Off the fire and let it sit for 10 minutes.
Fluff it with fork, serve hot.
---