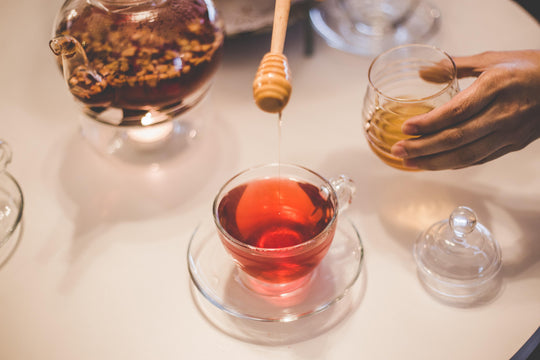 Manuka honey is a complex honey that goes far beyond a simple table honey - one of it's popular benefits is it's antibacterial properties. Add honey to your drinks and cooking to enjoy its benefits!
MANUKA HONEY AND ORANGE DRESSING

1/2 cup plain yogurt
1/4 cup Woodland's Active Manuka honey
1/4 cup mayonnaise
3/4 tsp. grated orange peel
1/4 tsp dry mustard fresh
4 Tsp. orange juice
1 1/2 tsp. apple cider vinegar.

Whisk all together.
Wonderful salad dressing for green or Greek salad
MANUKA PROBIOTIC DRINK

3 Tbsp plain yogurt
1 Sencha Green tea sachet
1 tbsp Woodland's Active Manuka Honey

Put Sencha green tea into warm water. Sip for 10 mins.
Add in yogurt, manuka honey and stir.
Drink and enjoy!
---