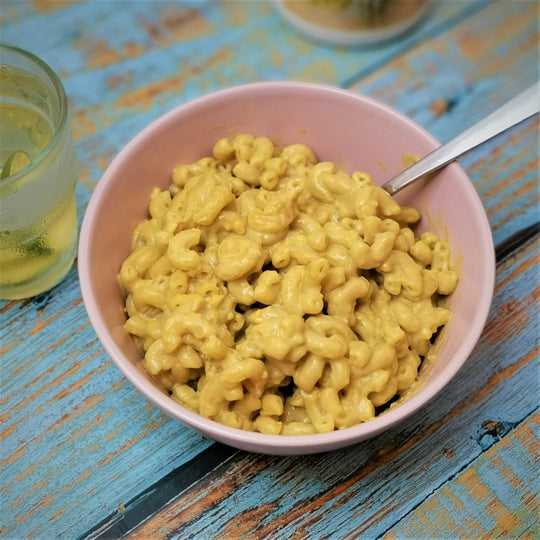 Mac & Cheese without the 🧀??
It's true! All you have to do is replace your cheese with nutritional yeast - and viola!
Not only is it creamy & cheese-like, it's healthier too.
Try it to believe it. 
Ingredients :
100g
macaroni
1 cup of
milk
1 TBSP
flour
2 TBSP
olive oil
30g
Nutritional Yeast
1 tsp
Salt
3 gloves garlic - Minced
Method :
Cook macaroni as package instruction, drained and set aside.
Heat the pan with with oil, saute garlic.

Add in milk and salt.

Add in flour, whisk till no lump.

Add in Nutritional Yeast, whisk till the mixture well combined.

Pour in cooked macaroni, mix well and serve immediately.
Fun fact : Nutritional Yeast is an excellent source of protein, containing 18 essential amino acid and 15 minerals
😮
---