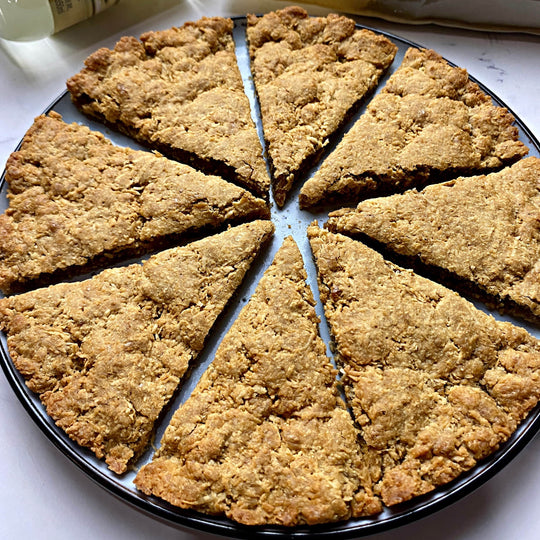 Ever heard of Kuih Dangai? Popular in the northern part of Malaysia such as Kedah, this traditional kuih is sweet, delicious and not easy to find at your usual Ramadan stalls here in the Klang Valley!
Simple and easy to make, here's a healthier option of the recipe that still taste great as the original - just switch up refined white sugar with brown/molasses sugar~
Special thanks to Cook By Ain for sharing this wonderful recipe and beautiful pictures!
Kuih Dangai by https://www.instagram.com/cookby_ain/
BAHAN-BAHAN / INGREDIENTS
2 cawan kelapa parut /

2 cups grated coconut

1 cawan tepung pulut /

1 cup glutinous rice flour

½ cawan gula merah /

½ cup organic molasses sugar

1 sudu besar Organic Extra Virgin Coconut Oil /

1 tbsp EV coconut oil

Sedikit garam /

Pinch of salt
CARA MASAKAN / INSTRUCTIONS
Satukan kelapa parut, tepung pulut, garam dan gula merah. Gaul bagi rata dan sebati. Pastikan adunan tidak berketul, bagi lerai
Combine grated coconut, glutinous rice flour, salt, and molasses sugar. Mix until well combined. Make sure no clumpy bits are left.
Sapukan coconut oil pada loyang. Dan masukkan bahan.
Grease the pan or tray with coconut oil and pour the mixed ingredients into it.
Ratakan keseluruhan bahan. Dan bakar dalam Air Fryer Oven/Oven pada suhu 160'C selama 15 minit
Flatten completely and bake in Air-Fryer/Oven at 160'c for 15 minutes
Dah siap bakar. Dalam keadaan masih panas, boleh potong. Siap untuk dimakan.
Cut while warm and serve!
Tried this (or any) of our featured recipes? Tag @radiantwholefood.organic on
Instagram
---