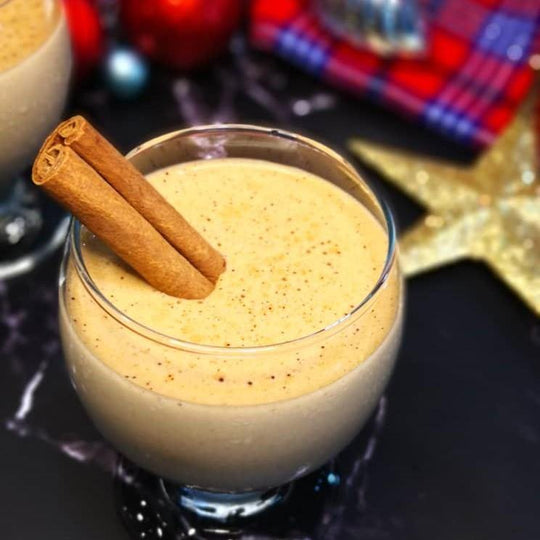 Eggnog is so festive and delicious - but they're also high in calories and saturated fat, besides being overloaded with sugar.
Want to enjoy eggnog without all the guilt?
This healthier version of eggnog uses milk, maple syrup and cooked eggs which makes it safer for even kids to consume!
Healthy Eggnog - Kid friendly version
(Serves 4)

INGREDIENTS
6 egg yolk
3 cup milk
1/3 cup maple syrup
1 /2 tsp cinnamon powder
1/2 tsp nutmeg* optional for a more nutty flavour
INSTRUCTIONS
Whisk all the ingredients and transfer to a saucepan.
Whisk regularly on low heat, till the texture coat the back of the ladle smoothly. Or reached 70'c. DO NOT BRING TO BOIL.
Store in refrigerator at least 4 hours or overnight before serving.
Serve cold
---