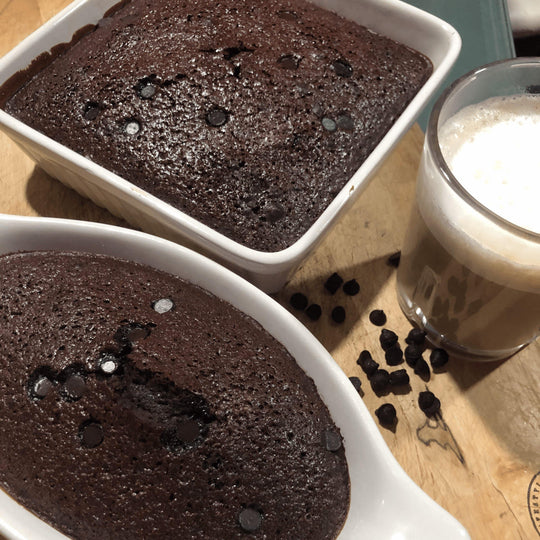 ⛄️Festive is around the corner ~ Crave for dessert ?🍰
How about Perfect Gluten Free Fudgy Brownie? 😋Everybody can bake ! Super simple and easy recipe which you able to ready in just within an hour and get to enjoy with your family ~👨‍👩‍👧‍👦
You can make your own brownie with healthy ingredients now! The fudgy and rich, chocolatey and delicious, all without gluten, grains, or dairy!
INGREDIENTS
170 grams (3/4 cup) unsalted butter, melted
200 grams (1 cup) molasses sugar 
90 grams (1/2 cup) brown sugar
2 teaspoons vanilla extract
4 large eggs
70 grams (1/2 cup) cocoa powder
70 grams (1/2 cup) coconut flour 
1/2 cup Chocolate Chips

INSTRUCTIONS
Preheat oven to 180 C with fan-forced. 
In a large mixing bowl, add in melted unsalted butter with molasses sugar
Follow by brown sugars and gently whisk together. Add vanilla extract and stir.
Add in the eggs, keep siring
Add in cocoa powder and flour. Stir until it completely combined.
Sprinkle chocolate chips on top of the batter / mix it together with the batter (

before baking)
Pour the brownie batter in the prepared tin and place in the oven.
Bake brownies for approximately 30 minutes.Transfer to a wire rack to cool completely.
Can you smell the brownie that surrounding you? Is ready to serve !
---