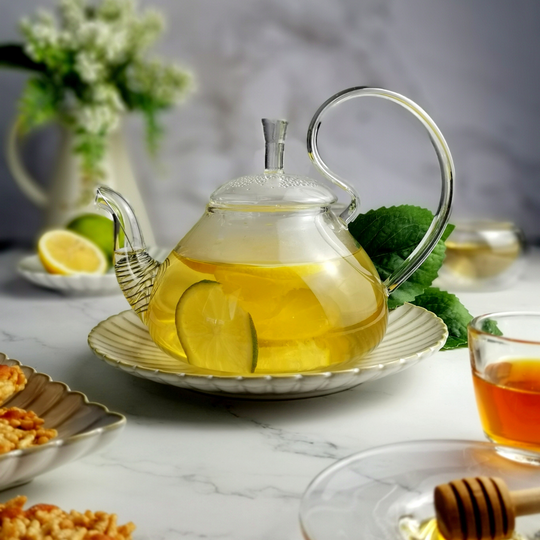 Give yourself a ⏫ boost of wellness!
Echinacea tea is known to stimulate the immune system and fight off infections. Pair it with honey. lemon and lime and you've got yourself a delicious brew of goodness.
ECHINACEA TEA WITH LEMON AND LIME
 
[2 servings]
 
INGREDIENTS:
 
2 tea bags Echinacea tea
3 cups Hot water at 90C
Honey, or to taste (Optional)
2 - 3 slices of lemon
2 – 3 slices of lime

 
INSTRUCTIONS:
Steep tea bags for 15 minutes in hot water at 90C. Once the steeping is done, add some honey (Optional) and 2 slices of lemon and lime to tea. Enjoy!
#Echinacea is a group of flowering plants used as a popular herbal remedy! They're linked to many health benefits:
✔️Helps to reduce inflammation
✔️Helps improve immunity
✔️Helps lower blood sugar levels
✔️High in antioxidants
Tried this (or any) of our featured recipes? Tag @radiantwholefood.organic on
Instagram
---