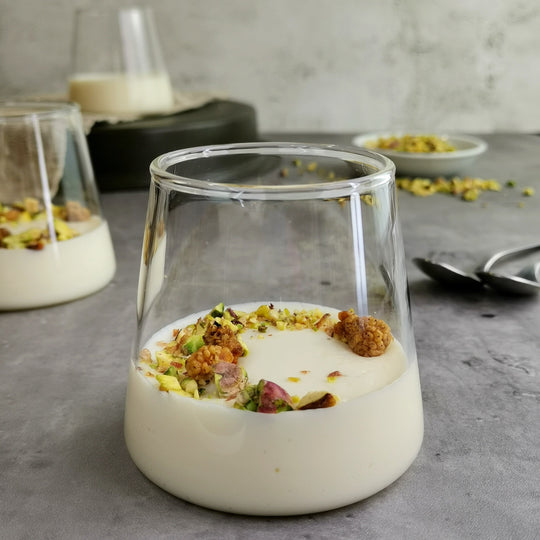 Planning an easy dessert for the coming weekend?
Try this hassle-free Milk Pudding 🍮 - It makes a delicious snack, afternoon treat, or dessert!

TIPS:
Instead of refined white sugar, use natural sweeteners with nutritional benefits like Maple Syrup!
EASY MILK PUDDING
[6 servings]

INGREDIENTS:
5 cups Full cream milk
7 tbsp Cornstarch
½ cup Sugar/Maple syrup
1½ tsp Vanilla extract
Pistachio and mulberries for garnish (or preferred nuts or raisin)

INSTRUCTIONS:
1. Mix all ingredients except for vanilla extract in a pot, whisk well until dissolved.
2. Place pot over medium heat and whisk continuously for about 10 minutes until it starts to thicken.
3. Turn heat to low and continue whisking for a few more minutes until thickened to a pudding consistency.
4. Remove from heat and add vanilla extract, mix well.
5. Pour into dessert cups and refrigerate for at least 3 hours.
6. Garnish with preferred nuts and or raisins, Enjoy!
Tried this (or any) of our featured recipes? Tag @radiantwholefood.organic on Instagram
---