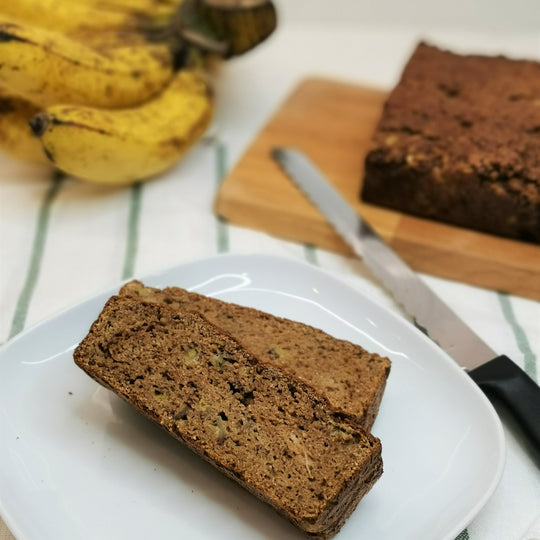 Have a bunch of bananas sitting in your kitchen and not sure what to do with them?
Make some banana bread - perfect for lazy afternoon tea times or even have them in the mornings with your usual coffee!
Hot Tip : The riper your bananas are, the sweeter the banana bread will be, so if you're looking for a banana bread that's not overly sweet, use bananas with LOTS of black spots on their skin.

Ingredients
3 ripe bananas
5 eggs
3/4 cup Coconut flour
50g coconut palm sugar
1 tsp baking powder
1 tsp baking soda
1 tsp cinnamon

Method
Mash the bananas with a fork or whisk.
Add in all other ingredients and mix well.
Pour into baking pan, bake at 160'c for 45 minutes.

So simple and easy to make!

Fun fact: Coconut flour is a soft, naturally grain- and gluten-free flour. High in fiber, protein, and healthy fats, this wheat free flour is made by dehydrating and finely grinding coconut flesh after the oil has been extracted.
---