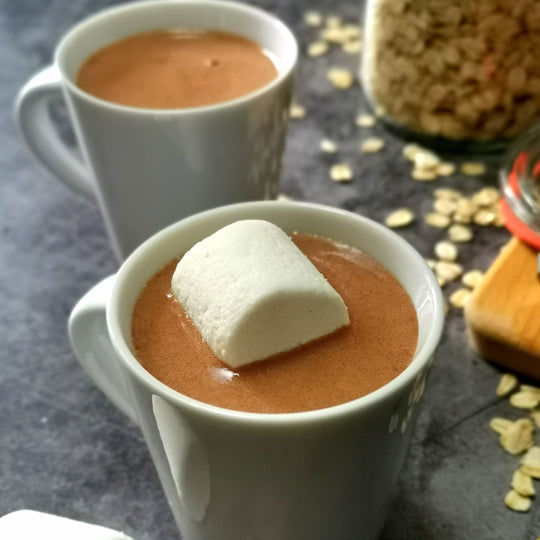 Make your own chocolate oat milk - great for Mornings on-the-go and even for nightcaps (to avoid those after-dinner snacking)!

Hot tip : Use cocoa powder that is non-alkalised (natural and untreated) It has higher antioxidant versus alkalised cocoa.
[Serves 5]
INGREDIENTS:
(A)
½ cup + 2 tbsp  Quick oat
1 tbsp  Pearl barley
2 tbsp  Soy lecithin
1 tbsp  Soy protein
2 tbsp  Cocoa powder
¼ tsp   Salt
1 litre  Water
(B)
6 tbsp  Molasses sugar
1 tbsp  Flax seed oil
INSTRUCTIONS:
Pour (A) into a high-speed blender with cooking function. Choose PASTE function and press START. Hot and silky smooth chocolate oat milk will be ready in 30 minutes time.
Add in (B) to chocolate oat milk and mix well. Enjoy!
---