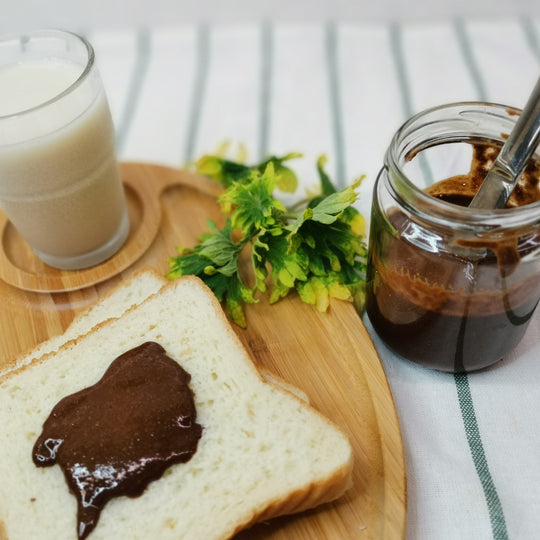 Love your hazelnut spread but looking for a healthier alternative?
 
Try your very own homemade, healthier version with just 4 ingredients!
You can serve it with fresh fruits, spread on toast, stir it into your oatmeal, or mix into a smoothie. 😋
What you'll need:
How to make:
Blend the roasted hazelnuts
Add in the remaining ingredients (vco, kokoa, sugar) and continue blending until fine.
And you're done! So simple, so easy~
Tip : Keep in airtight jar to seal in freshness.
---