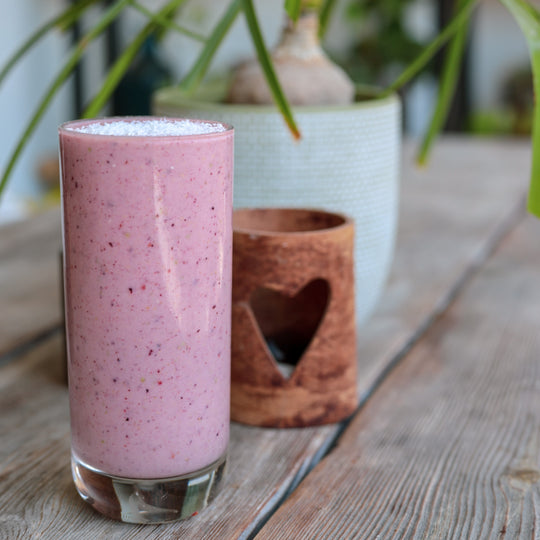 Power up on-the-go with simple brekkie smoothies that's so nutritious!
Brekkie Smoothies

Prep Time: 20 minutes
Mixing Time: 20-30 secs
Serving: 1 pax
 
Ingredients
3 tbsp Radiant Breakfast Cereal
½ cup hot water
1 cup Yogurt Drink of choice
 
 
Steps
Soak cereal with hot water for 15 mins.
Then, put soaked cereal and yogurt drink into a blender.
Blend 15 – 20 secs (can up to 30 secs for creamier taste) and pour into glass with lid.
Freeze smoothie for 20 mins, then transfer to chiller compartment. Serve chill.
Best enjoy when keep overnight in chiller.
 Related Products
---