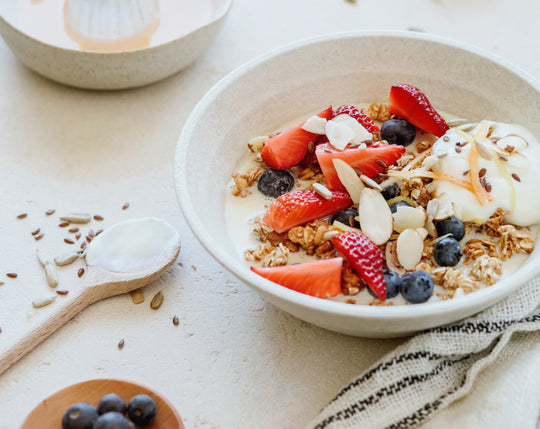 Breakfast that is nutritious and yet simple and fast to prepare.
There are some simple recipes here worth considering if you have a hectic lifestyle and at the same time keeping yourself well nourished and healthy to take the challenge of the day.
Start your day with Power!
Healthy Cereal mix
Ingredients
Rolled oats - 1 cup
Oat bran or wheat germ - 2 tbsp
Sunflower kernels - 2 tbsp
Sesame seed - 1 tbsp
Flaxseed - 1 tbsp
Raisins - 2 tbsp

Put the above ingredients in a bowl and pour hot beverage over and let to stay for 3 mins covered.
Hot beverage (soy milk, rice milk, oat milk or dairy milk last option)
If hot water is used instead, drizzle sweetener like agave nectar, honey or black strap molasses.
Top with any of your favorite fruit.
For hectic people you may choose Hearty Breakfast from Radiant wholefood brand.
A complete cereal mix with all the goodness to start your day with power! 
---