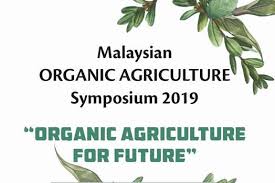 Malaysian Organic Agriculture Symposium 2019

Organized by:CETDEM (Centre for Environment,Technology & Development,Malaysia on 3rd Sept 2019 at The Federal Hotel.

The symposium cover topics like organic certification,its challenges and constraints,animal husbandry,innovative approaches and the future of organic agriculture. Ms Loke,Consultant of Radiant Code Sdn Bhd, a pioneer in the organic business in Malaysia shared her views on "What are the potentials markets for local organic growers and processors in Malaysia.