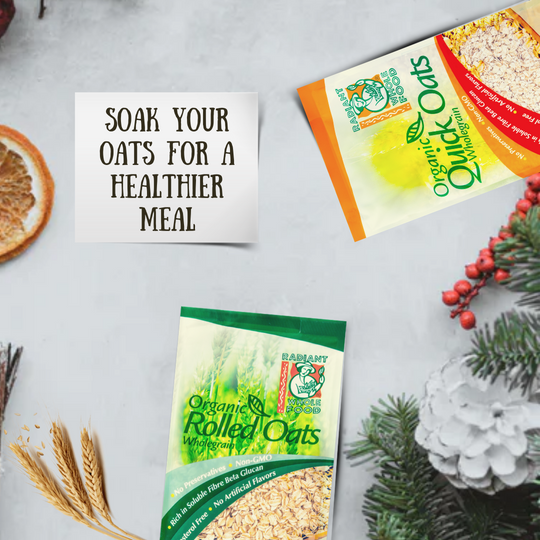 Stay Healthy with Radiant: Soak Your Oats
Want to wake up to a healthier and more energised you? One of the best ways to do so is to kickstart your day with Radiant Organic Rolled Oats for a quick boost of nutritional goodness every morning!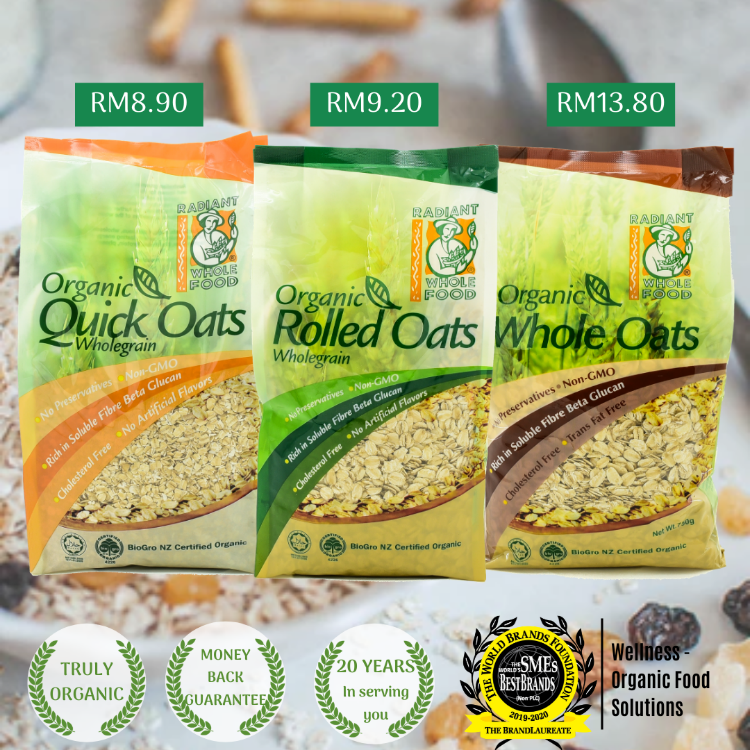 Radiant Organic Rolled Oats is one of the three oats offerings from Radiant Whole Food, Malaysia's first organic certified processor and distributor since 2000. Over the last 20 years, Radiant has been bringing quality organic foods from organic-certified farms to families across Malaysia, providing a comprehensive range of organic products to complement a healthy lifestyle.  With a money-back guarantee for their products, Radiant has garnered the Brandlaureate SME Most Valuable Bestbrands award for Wellness Organic Food Solutions.
Made from Australian grown organic whole oats, Radiant Organic Rolled Oats is a testament to their premium quality, taste and nutrition value. The organic oats are grown according to strict Australian standards using environmentally friendly organic farming methods that emphasize green manures and composts and avoid toxic chemical fertilizers.
Mild in flavour with an oaty, husky aroma, Radiant Organic Rolled Oats are a delicious and healthier choice for the whole family. Also known as old-fashioned or regular oats, these oats are hulled, steamed and then rolled with no further processing, ensuring the preservation of their high vitamin content, nutritional value and freshness. They absorb a lot of liquid, cook faster than steel-cut oats and will retain their shape when cooked or soaked.
Why You Should Soak Your Oats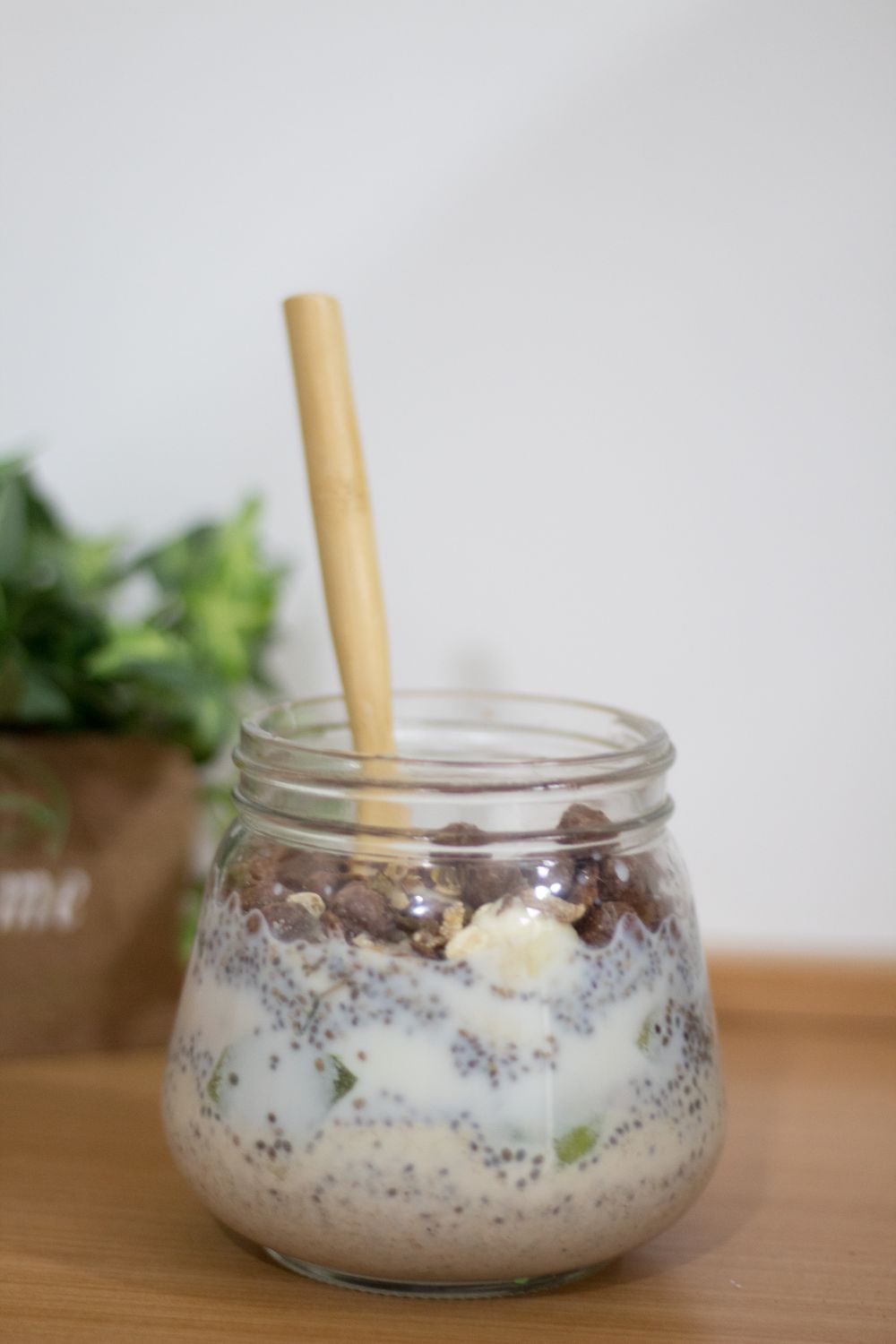 Oatmeal is a common way people enjoy rolled oats, which entails cooking it for a few minutes over a stovetop. However, there's an even healthier alternative to cooked oatmeal that you should try: soaked oats.
The benefits of oats are immense, and it has a firm place in most vegan households, as you very well know. The nutrient-rich oats contain magnesium, soluble fibre, protein, B vitamins, potassium, phosphorus, iron and zero sugar. Unfortunately, most, if not all of these nutrients are lost in the cooking process. Also, some people find oats hard to digest. This is where soaking rolled oats offers the most benefits:
1) Soaked Oats Are Easier to Digest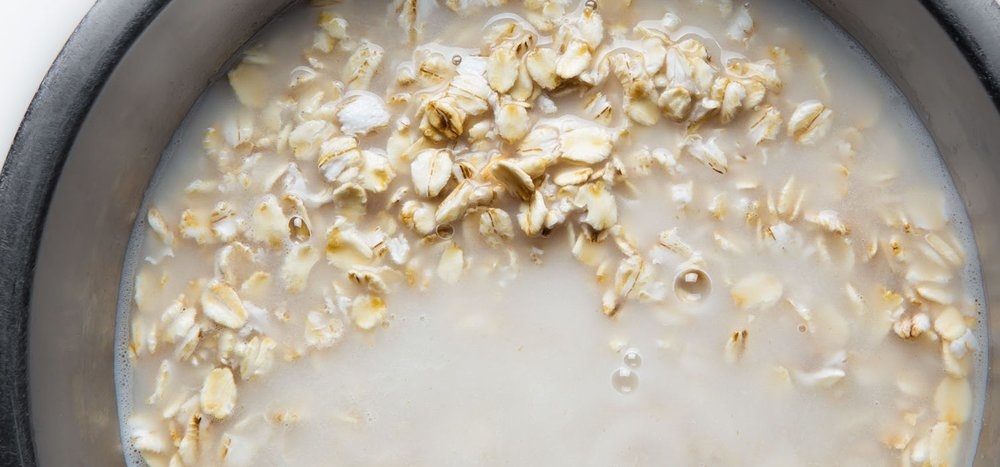 When oats are soaked overnight in the milk or yoghurt of your choice, they become more digestible as their starches break down and their natural phytic acid is reduced. This makes them more easily absorbed by your digestive system. The soaking of oats is akin to long cooking, which is not achievable by heating them quickly on the stove or in the microwave. As such, many people find overnight oats easier to digest than cooked oats.
2) Soaked Oats Keep Nutrients Intact
As mentioned earlier, the heat emanated during the cooking process will eliminate most of the nutrients contained in oats. Soaking oats generate zero heat, effectively keeping all of the fibre and nutrients intact, enabling the optimum absorption of its vitamins and minerals into your body.
3) Soaked Oats Are Higher in Resistant Starch
Oats contain resistant starch, a natural carbohydrate is linked to improved satiety, digestion and healthy weight. Resistant starch is abundant in cooled starches rather than in hot, cooked starches. This is why it is recommended to allow your grains, potatoes or beans to cool before eating them to increase resistant starch. Insulin levels have been shown to spike when eating hot, cooked starches as compared to eating cooled starches. Soaking oats is an easy way to ensure that you are consuming resistant starch.
4) Soaked Oats Taste Better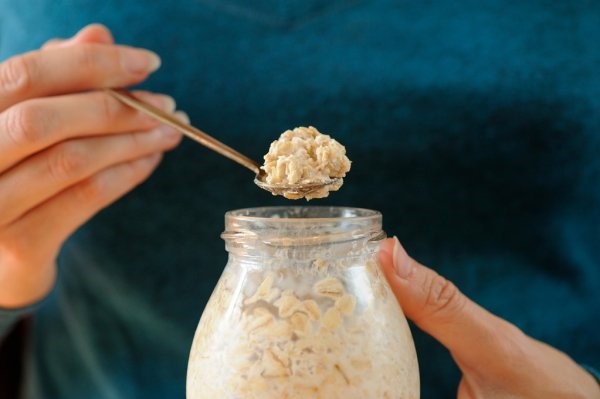 If you soak oats in milk without any extra ingredients, you'll find that they are more delicious, chewy and flavourful. Cooking oats, minus the additional salt, sugar or butter, will result in tasteless and bland oatmeal.
5) Soaked Oats Are Easier to Prepare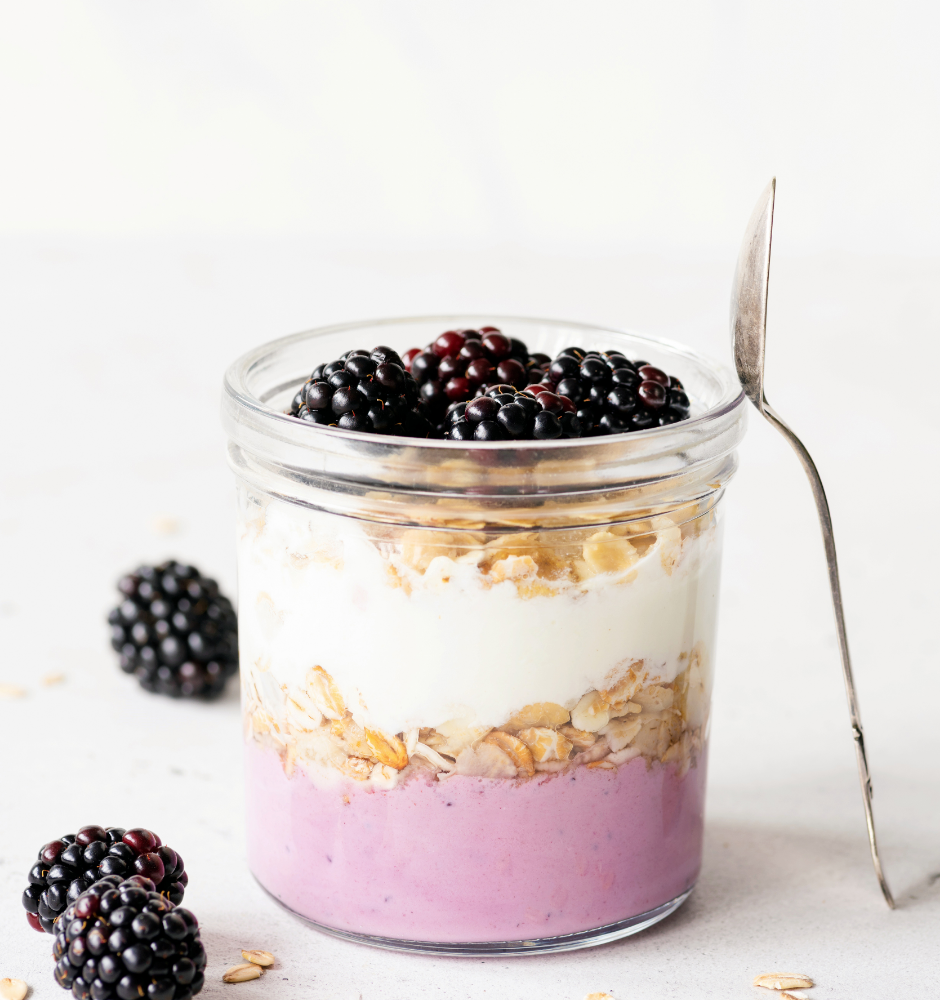 Soaked oats involve absolutely no cooking and take less time to prepare during hectic mornings. All the prep work is done overnight while you sleep. It only takes two minutes every night, and you'll easily shave 10 minutes off your breakfast prep time the next morning. Before bedtime at night, just add your rolled oats, milk and other favourite fruits into a jar, stir them and place into the fridge. The next morning, just grab it and enjoy it immediately without the hassle of cooking it and then waiting for it to cool before eating it. Overnight oats may be kept up to five days in the refrigerator in an airtight jar, so you can prepare five days' worth of breakfast in one go. How's that for convenience?
So the next time you feel like reaching for the stove to make a steaming bowl of oatmeal, try soaking it instead. You'll experience a world of difference, knowing that no nutrients are lost in the cooking process. Just remember to use rolled oats as they can withstand the long soaking process well without turning into unappetising mush. Organic oats are a must to ensure that you are not ingesting pesticides and other nasty chemicals sprayed on crops. Certified 100% organic by BioGro New Zealand and Halal-certified by JAKIM, Radiant Organic Rolled Oats is the perfect choice for soaked oats.
For more recipes : Check out below
*Original article